Providing Excellent Automotive Service Since 1970!
We have certified professional mechanics on staff to accurately diagnose and provide quality automotive repairs for your vehicle.
Only Trust Us for Quality Wheel Alignments
Our state-of-the-art wheel alignment system allows us to quickly and accurately correct the alignment on all four tires of your vehicle.
Due to COVID-19, local shuttle service is currently unavailable.
Welcome to Wynnewood Park Service!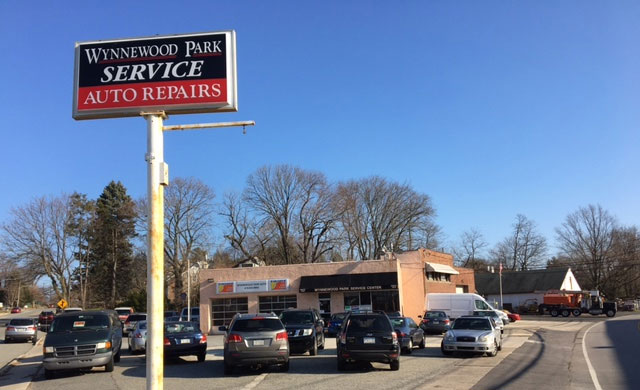 Thanks for visiting the Wynnewood Park Service website – we are the automotive repair experts! We specialize in oil changes, battery replacement, wiper replacement, brake replacement, and more! All of our technicians are certified with decades of experience! They have seen it all and fixed it all! We are also fully equipped for all of your tire services – whether you need a full four-wheel tire alignment, simple tire rotation, or you just need us to fix a flat - trust Wynnewood Park Service to get the job done right!
We value our customers!
As part of our loyal customer appreciate, we offer a free tire rotation with every State Emission Inspection and Oil Change – just don't forget to mention this offer at the time of your service!
Our Services
Preventative Automobile Maintenance
Synthetic and non-synthetic oil changes
Battery Replacement
Wiper blade replacements
Pennsylvania State Inspections and Emissions
Automotive Tire & Wheel Services
4-Wheel Alignment
Tire Rotation
Quality Tire Balancing
TPMS Repair and Related Services
Flat Tire Repair
Automotive Repair Services
Brake pad replacement
Suspension, Shock, and Strut Replacement
Belt Replacement
Hose Replacement
Heating and Cooling Diagnosis and Repair
Full List of Services
We are AAA Approved!
The AAA Approved Auto Repair program was established in 1975 to help our members and the community find the most reliable and competent auto repair facilities in the area. Part of the Approved Auto Repair program is regularly surveying customers about their experiences. We encourage you to take a few moments and participate in a quick satisfaction survey. Please follow the link below!
Contact Us
Please get in touch and we will respond to your request as soon as possible!