Our Automotive Services
We can accommodate a large number of automotive repair services, including a variety of tire services and transmission services! Below is a short list of what we have to offer!
Motorcycle Inspections

Suspension Repair

Air Conditioner Recharging and Repair

Starting and Charging System Service

Radiator and Heating System Service

Exhaust Repair

Drive Axels
Pennsylvania State Inspections and Emissions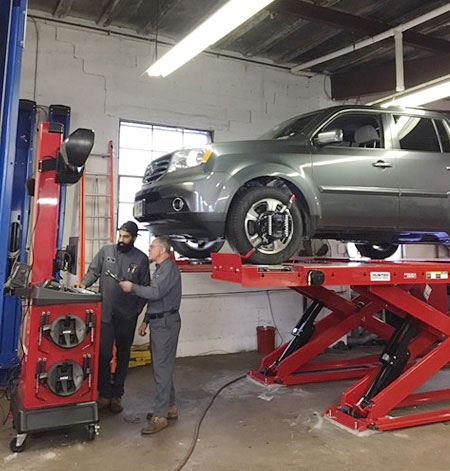 If your vehicle is due for a state inspection and an emission test, then bring it to Wynnewood Park Service located at 2228 Haverford Rd. With over 48 years of experience, you can trust our certified mechanics to give you honest service.

State inspections ensure that your car is safe for the road. If you have a check engine light on, we can diagnose and repair it, in order to allow us to complete the emission process. Your emission test is needed to determine whether your vehicle's onboard computer is functioning at optimal capacity.
Free Tire Rotation!
Free Tire Rotation with State Emission Inspection and Oil Change.
Mention this website to get this offer at the time of your service request.
Check Engine Light - Your Early Warning System
Modern vehicles are built with a computer engine management system that is constantly monitoring your vehicle. This computer signifies a problem or malfunction by displaying a check engine light. We access your onboard computer and can quickly acquire the reason your engine light is being displayed. Although there is a long list of possible problems your vehicle may be experiencing, below is just a short list that may have caused your check engine light to activate:
Your gas cap is loose

Misfiring Cylinder(s)

Problem with the Mass Airflow (MAF) sensor or circuit

Insufficient (Exhaust Gas Recirculation) EGR flow

Low catalyst system efficiency

Oxygen sensor is malfunctioning

Engine is running too lean or too rich

Knock sensor circuit is malfunctioning
Solid Check Engine Light
If your check engine light is a solid and your vehicle is running normally you don't need to be worried or stop the car. However, you do need to schedule an appointment soon to get your vehicle serviced. If you are unsure, please call asap to discuss your needs – your safety is our number one priority!
Blinking Check Engine Light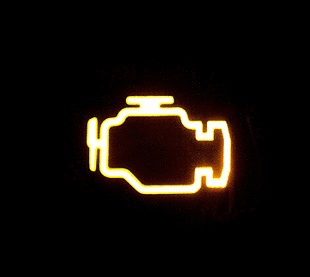 If your check engine light is blinking and your car is running rough you need to safely come to a stop and make arrangement for towing and automobile service. Continued driving with a blinking light can cause serious and expensive damage to your vehicle. It is also extremely unsafe! If you have any questions, please call us.
Hunter Precision Balancer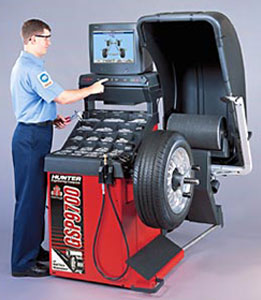 As with our alignment equipment, we use the finest wheel balancing equipment. It's very important to have your tires balanced correctly for proper wear and to prevent vertical or lateral vibration while driving on the expressways. It will present itself as a shaking steering wheel at a specific speed and change on acceleration or deceleration.

This is different than the shaking you get in the whole steering and interior of car at speeds, this should be checked for front end or tire repair. Bring in your car for expert diagnosis.
Mileage Maintenance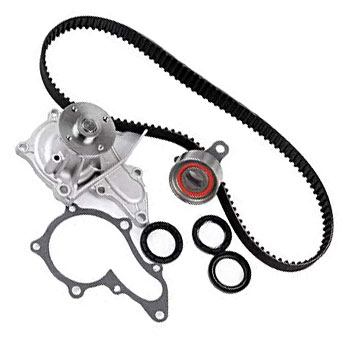 If you want to get the most out of your automobile, do the scheduled mileage maintenance (timing belt, water pump, spark plugs, etc.). On the timing belt service, if the belt were to fail during a loaded condition that would require higher RPMs or driving at higher speeds it could damage the motor. The water pump moves coolant through the engine keeping it at the proper running temperature. The water pump is like the heart of the motor, if driven overheated it can cause extensive damage to the cylinder heads and motor. The timing belt and water pump maintenance is suggested by the dealer to prevent above problems as they can be costly repairs especially considering the much lower cost of the suggested maintenance.

We can service all your cars needs to get you the most from your second most expensive investment.
Battery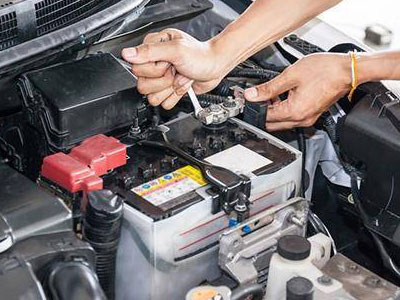 The battery in today's modern cars are under a lot more stress than their predecessors because of the computer systems onboard which draw more power and never sleep. The battery should be checked for condition as a regular service. We have a large stock of car batteries in our inventory and all the latest equipment to do a complete electrical system check that would includes your battery, your starter motor, your alternator, etc.
Contact Us
Please get in touch and we will respond to your request as soon as possible!